Suring Police Department
604 E. Main Street
Suring, WI 54174
Mail: P.O. Box 31
Phone: (920) 842-2125
Fax: (920) 842-2288
Email: suringpolice@ci.suring.wi.us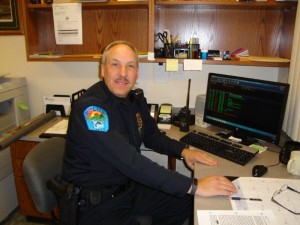 Police Chief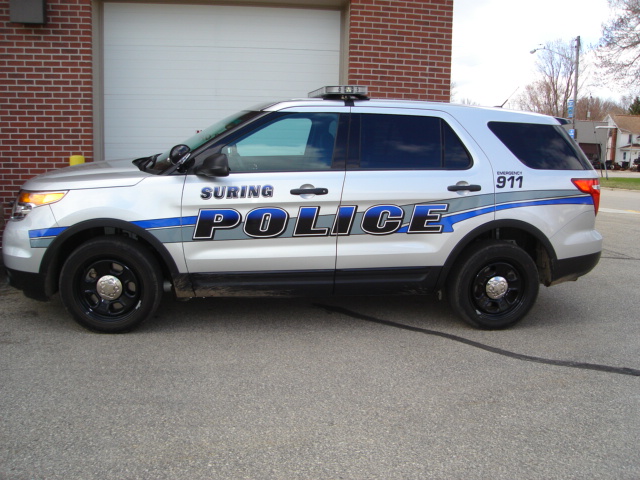 Oconto County Sheriff's Department -- non-emergency
All emergency calls dial ---- 911
A message from the Chief of Police

I would like to welcome you to the Suring Police Department website.
I became the Chief of Police in November of 2015. I have been in law enforcement for 30 years with the last 28 years as a Sergeant with the Outagamie Sheriff's Office. Both my parents were born and raised in the Suring area and have relation in the area.  From the start the community was very accepting and kind which impressed me very much. It is a quiet and very friendly community which takes great pride in themselves and their community.
The Suring Police Department is a progressive agency committed to community oriented policing. This philosophy includes problem solving as well as providing quality personalized service. Further, it is our desire to create a partnership with you, the community.
Thank you for taking the time to visit our website. If you have any suggestions on how we can improve this site, or how we do business, please let us know.
Thank you
Chief Phillip Christenson
VISION
We strive to provide the best public safety and service in partnership with our community by continuously improving, changing to reflect the needs of our community, and devoting ourselves to excellence.
Our Mission Statement
The mission of the Suring Police Department is to work in partnership with the community to solve problems, prevent crime, enhance the quality of life, and provide a safe environment for everyone.
Core Values

The values guiding the Suring Police Department
INTEGRITY
Uncompromising integrity and character is our standard. We have a continual focus on honesty and ethical decision making and will maintain trust and confidentiality in our positions.
PROFESSIONALISM
We will be leaders in our community, strive for innovation in law enforcement, and perform our duties with competence.
RESPECT
We respect the diversity of our community and inherent differences in every individual.
EXCELLENCE
We strive to achieve excellence through continual focus on improvement, growth, technical and tactical proficiency and attention to detail.
ACCOUNTABILITY
We will be responsible for our performance and for the reputation and morale of our department.
COMMITMENT
We will provide selfless service to our community.
HONOR
We act with courage, a sense of duty, and will control our emotions and actions regardless of circumstances. We will have the courage to confront danger and accept our moral responsibility to stand resolute against actions which compromise our values.
These values are supported by the behaviors and actions of employees as they live these values. All employees are expected to represent the values of the department while in the workplace and off duty