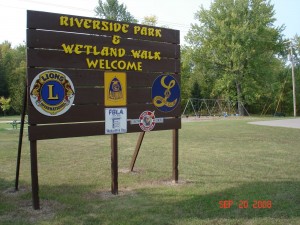 Welcome to Riverside Park - right on Highway 32 at the West side of the village - where you can take a walk across the Oconto River onto a boardwalk through a beautiful wetland. Watch turtles sunning themselves on logs, see various wildflowers and many, many, of nature's elements. Take a rest on one of the built-in benches and enjoy the sites and sounds of nature at it's best!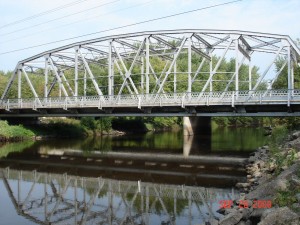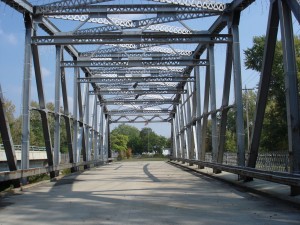 This bridge was saved from destruction during a 1999 Highway 32 construction project when the community gained a new traffic bridge to cross the Oconto River.  It is now a critical part of our park system, linking the East side of Riverside Park with the West side - "The Wetlands".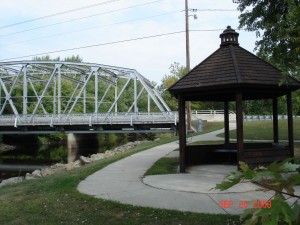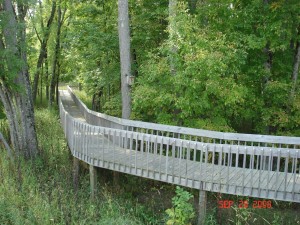 Many wedding couples have taken advantage of this park's natural beauty for the wedding photo memories. The gazebo is a perfect place for that ceremony with an outdoor theme.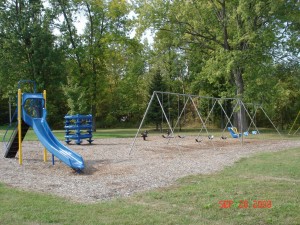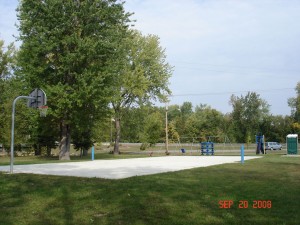 Enjoy a picnic while the kids play. Tennis, basketball, swings, slide and much more!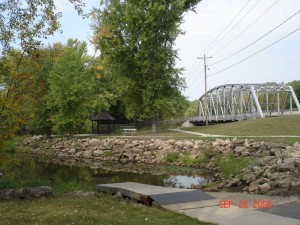 Boating, fishing, kayaking, canoeing your thing? Launch from our boat landing and have the adventure of a lifetime! Plenty of parking available on site for your vehicles and trailers.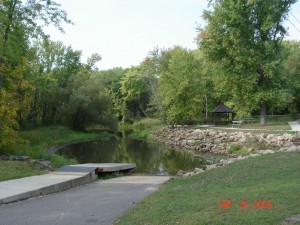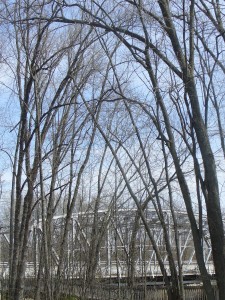 A Beautiful Setting for your Wedding Day Pictures ........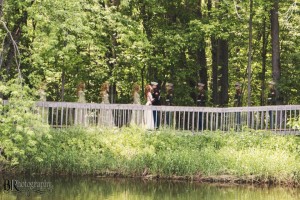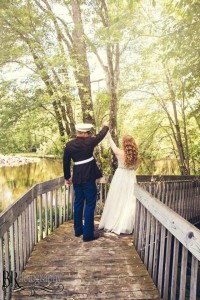 Thank you to the Runge's for granting us permission to use their photos!
This park is host of the community's annual Labor Day Weekend Celebration.
You can rent this facility for any family or civic event.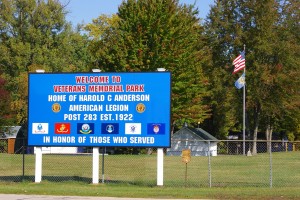 There is a covered pavilion, food stand, bathrooms, ball field, grand stand, large grassy areas for playing, beautiful shade trees.